Although most people know tequila as Mexican firewater made from the agave plant, shooting or sipping is just the tip of the iceberg. I decided to find what to mix with tequila to turn this throat-burning spirit into an easygoing, longer drink.
With its intense sweet agave flavour and kick, tequila is a vital addition to the classic margarita cocktail with triple sec orange liqueur and lime, but it doesn't always play too well with standard mixers.

10 Things To Mix With Tequila
Here are 10 of the best things to mix with tequila, taming this burning Mexican firewater into a smoother drink packed with the sweet taste of agave.
1. Club Soda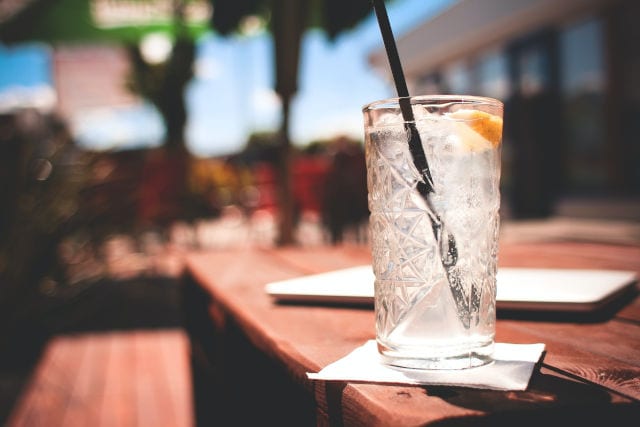 The tequila highball is a relaxed way to enjoy tequila without the harshness of a single neat shot. The club soda carbonation and high mineral content balance tequila's agave sweetness. You can also use soda water or tonic water.
Mix club soda with a shot or two of tequila (reposado tequila or blanco tequila) to enjoy a refreshing combination of light fizzy and sweet agave vegetal flavours.
Expert tip; salt rim your highball glass and add a spritz of fresh lime juice and garnish with a lime wheel to take your club soda mix to the next level.
2. Grapefruit Juice
Grapefruit juice is an excellent mixer for tequila ( a decent reposado tequila or añejo tequila) since it highlights the spirit's earthy taste notes, which you can easily overlook when enjoying tequila as a shot or sipper.
This is one of Ingrid's favourite combinations, as grapefruit's zesty tartness and bitter flavour profile complement tequila incredibly well. It is halfway to a classic Paloma cocktail which you also may want to try.
Is grapefruit juice too sharp for you? Try a sweeter version by using grapefruit soda instead, as it's a great way to enjoy this mix without the super citrus kick.
3. Tomato Juice
Tired of the classic Bloody Mary? Instead, add some tequila to your tomato juice for a spicy Bloody Maria instead as a delicious pick-me-up.
The tomato's acidity balances the tequila's agave sweetness for a match made in heaven. Don't forget to add hot sauce such as Worcestershire sauce.
Expert tip; if you find this classic cocktail combo too acidic, add a teaspoon of brown sugar or simple syrup for extra sweetness.
4. Cola
Rum and cokes can move aside; tequila and cola are here to say. Also known as the Batanga, this cocktail is sweet, rich, and ideal for making tequila into a long drink. I prefer to use an extra añejo tequila for added flavour.
Like most tequila cocktails, you can improve a Batanga with a dash of lime. The added citrus gives some much-needed balance to the cola's sweetness.
5. Aloe Vera
The blue agave plant isn't the only succulent you can make a drink from; aloe vera turns out to make a delicious juice. It's sweet and citrusy with an intriguing mouthfeel that works well in an easy tequila cocktail such as the Aloe Vera Margarita. You can even use agave syrup as an alternative.
6. Ginger Beer
Ginger beer is my favourite mixer for tequila and is perfect for when you fancy a little spicy kick to your tequila experience. The contrasting notes of spicy ginger and the fizziness of the carbonated bubbles bring this drink to life. Add a few ice cubes and garnish with a lime wedge.
If you prefer less of a ginger kick, the best way is to mix your tequila with ginger ale instead, as it's lighter. Tequila-wise, use something mid-shelf, such as Patrón tequila.
Top tip; there are several low-sugar and sugar-free ginger beers or ginger ales on the market that you may want to take advantage of to keep your sugar intake to a minimum.
7. Orange Juice
Why not add a sweet burst of agave to your next screwdriver by trading your usual plain vodka for tequila instead?
Tequila and orange juice can seem unimaginative, but it's also two-thirds of the way to the tequila sunrise cocktail. You can even add some grenadine and watch the reds, oranges, and yellows swirl around your glass.
8. Coconut Water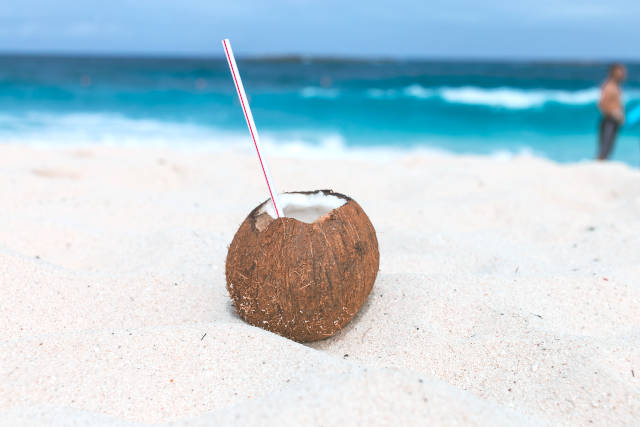 I must confess that Tequila and coconut water sounded awful, but rather amazingly, it really works! The coconut water's sweet and slightly nutty flavour complements the tequila's earthy agave notes. Try it with Patrón Silver Tequila.
Transport yourself to the tropics by dashing some tequila into your coconut water. For extra points, drink it in a tiki mug, which for some reason, reminds me of Aloha Scooby-Doo and the Wiki-Tiki, which I have watched a trillion times with my daughter.
9. Lemonade
Another fave of mine is the simple tequila and lemonade to make the ultimate summertime tipple. This combination is refreshing, crisp, and super easy to drink.
This mix is customisable, too. While everything from store-bought lemonade to Sprite will do the trick, homemade-style lemonade (pictured) tends to be the best choice. I prefer to use a good sipping tequila.
10. Sweet Vermouth
Last, why not make your tequila stronger with a super easy cocktail recipe? Add a shot of sweet vermouth, lemon juice, bitters, and an orange slice to get a flavoursome tequila martini. Check out our article on the best sweet vermouth brands.

Andrew's Top Pick Tequila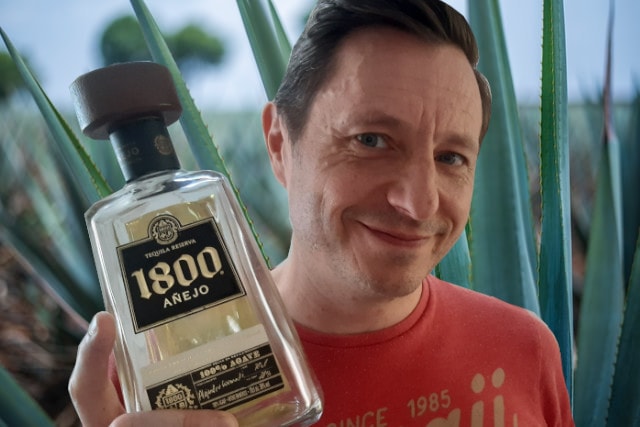 Conclusion
So there you have 10 easy things to mix with tequila to enjoy the sweet and vegetal agave flavours of this feisty spirit but without the burn.
For most of these easy tequila drinks, you don't need to use super high-quality tequila; mid-shelf is fine. I tend to use a more expensive aged tequila (añejo or extra añejo) when mixing with coke.
A final top tip before we conclude this article, try a shot of tequila in your Mexican beer or lager to add some extra pep. Is adding a cheeky shot of tequila to your Guinness a bridge too far? You can let me know in the comments.
Also read: 5 Best Espolon Tequilas: Rise of the Rooster
Types Of Tequila Q&A
There are five main types of tequila that you need to be aware of. Some are really only for shots, others work well with mixers or in cocktails, whilst the aged varieties are true sippers.
Blanco
Blanco ("white") is also known as "silver" tequila. The Blanco variety of tequila is usually completely clear in colour and not aged in barrels. This is a burning spirit that is typically enjoyed as a shot with salt & lime. Not a sipper, but can certainly be a mixer.
Joven
Joven (translates as "young") is the halfway house of the tequila world. I tend to ignore this variety as it usually has additional flavourings added before being bottled. This is more aimed to be used as a cheap mixing tequila for cocktails rather than for sipping or shots.
Reposado
Reposado (translates as "restful") is a light golden-coloured tequila that is aged in oak barrels for at least two months. This makes a decent base for cocktails and works well with mixers too.
Añejo
Añejo (translates to "old/aged") is where the majority of the best tequilas reside. Añejo tequila is aged in oak barrels for between 1 to 3 years. This tequila is has a more complex flavour profile of caramel, vanilla, agave, burnt sugar, and smooth wood and is ideal for sipping.
Extra Añejo
Extra Añejo ("extra old/aged") is deep brown in colour and one of the smoothest types of tequila available. Extra Añejo tequila must be aged for three years in barrels or casks that do not exceed a capacity of 600 litres. One of the best sipping tequila's hands down.

Further Reading
Below are some additional articles from The Drinks Geek blog. We write articles on several fascinating areas of drinks, including different brands, drink types, cocktail recipes and more.