Andrew Radford
Co-Founder
Background
I have had many roles during the last 30 years as a technology consultant, part-time barman, and cocktail enthusiast, allowing me to travel all over the world. I've worked in unusual locations such as underground bunkers, hidden chambers and even a prison!
Not only a proud member of both the US Bartenders' Guild and the UK Bartenders' Guild, I am also a seasoned blogger and published author who writes articles for the Drinks Geek and Viora London.
My work is both enjoyable and varied, plus I embrace the fresh challenge that each new day brings.
When travelling with co-founder Ingrid Visockiene, I love nothing more than to sample the new and unusual. I always gravitate towards local drinks festivals wherever I go (such as enjoying a Gin in Barcelona, Mojito in Miami, and trying Beer with Coke in Berlin).
Most days, I can be found either writing articles, reviewing a wide variety of drinks, or helping readers with their drinks-related questions.
Personal Journey
I am happiest when growing and moving towards a seemingly unachievable goal that I have set myself. This mindset helped me to pass one of the hardest technology exams in the World, the infamous Cisco CCIE routing and switching exam.
The Drinks Geek came about while I was sitting in the bath, thinking to myself about how crazy busy I was. When feeling that way, I tend to shoe-horn in another thing!
From personal experience, I have learned that both our sense of smell and taste are far more powerful than we give them credit for. Smell & taste can alter our mood in an instant (think chocolate or your favourite fragrance).
These senses can resurrect old memories, give the feeling of happiness and even boost our confidence. Perhaps this is why I gravitated towards becoming both a drinks and fragrance blogger.
Simply love to host drinks parties, especially cocktail-making evenings. Making your own drinks is so much fun and allows you to experience unusual drink combinations that you may not have even considered trying.
Am lucky enough to be a Father of 2 fabulous children and have a fantastically supportive partner, family and close circle of friends.
My Favourite Drinks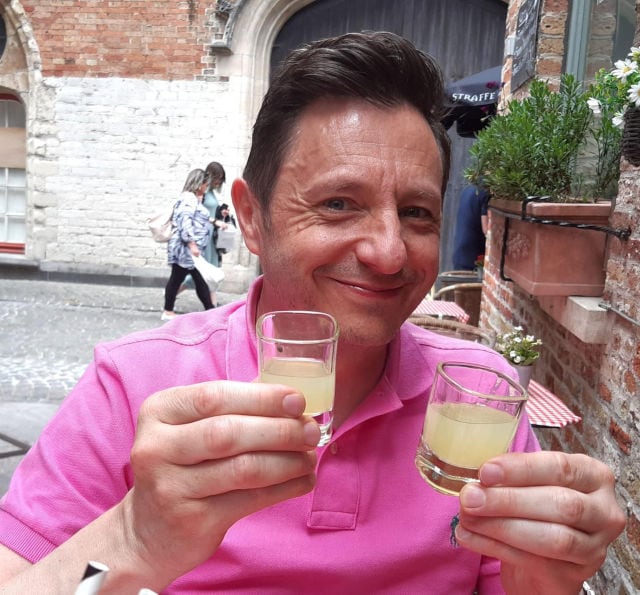 | Spirits | Cocktails |
| --- | --- |
| Limoncello | Limoncello Spritz |
| Rye Whiskey | Old Fashioned |
| London Dry Gin | Gin & Tonic |
| White Rum | Mojito |
| Champagne | French 75 |
How To Get In Touch
Do you have any drinks-related questions, comments, or perhaps have a particular beverage/cocktail you would like us to review? Here is the link to get in touch.