Rum has long been associated with the high-seas and tropical getaways, yet it's much more than just a staple for a piña colada or mojito. Rum's fascinating history and the types of rum it encompasses span continents and centuries.
From the sugarcane fields of the Caribbean to the distilleries of South America and beyond, rums of every kind have evolved in a myriad of ways, each with its own unique story and taste profile.

How Did Rum Come About?
Originally from India, sugarcane was introduced to the Caribbean around 500 years ago, and soon, vast fortunes were being made from the sugar and the importation of slave labour.
Getting the sucrose crystals from the juice means separating them from the liquid portion. As more and more sugar is removed, the liquid becomes thicker, darker, and richer. The intermediate stages are known as sugarcane honey; the final liquid is known as molasses.
Molasses had no commercial, so it served as a foodstuff for the enslaved people working the sugar plantations; who decades later began turning it into rum. This popular spirit spread and diversified into the many different types of rum we enjoy today.

10 Main Types Of Rum
From sun-kissed Caribbean shores to age-old distilleries, the different types of rum each have their own rich history, flavour, and tale to tell.
1. White Rum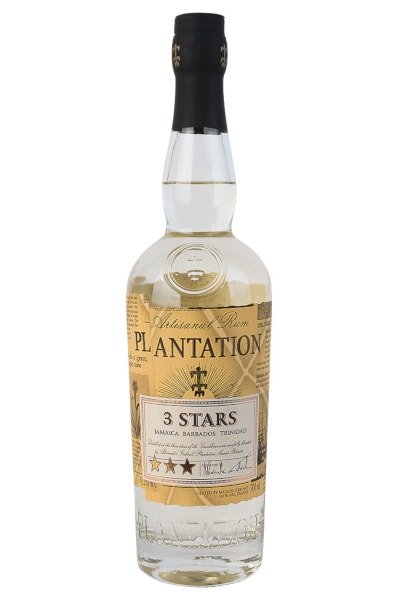 As you would expect, white rum, also designated light or silver, is a clear liquid. It has a milder taste than other rums, is sweeter, and is the spirit of choice for a mojito.
Typically made from molasses, the drink's clarity results from undergoing only a short ageing process (from three to six months in tropical areas such as Jamaican rum or as much as a year in temperate regions).
White rum is distilled in stainless steel, accounting for the soft, accommodating taste profile. It is generally sold at 40% ABV (80 proof) in the US & UK.
2. Gold Rum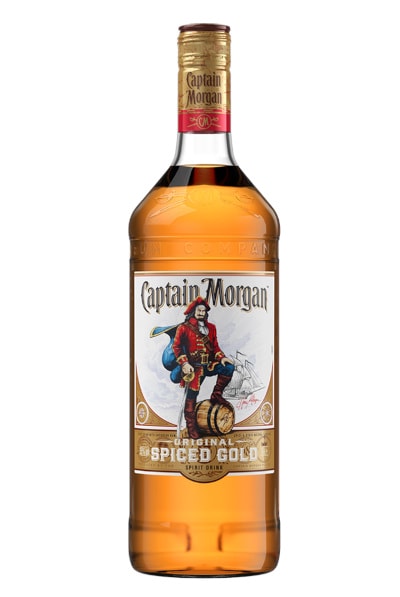 Gold rum has a golden appearance as if it has been aged, but this is misleading. Its hue results from caramel being added to "correct" the colour. It is smoother than genuine aged rum but relatively simple in flavour, which is why it is often spiced.
That's not to say that it doesn't have its place; an excellent spiced gold rum is highly versatile and worth having on hand for mixers and cocktails, combining well with ingredients such as apple juice.
3. Spiced Rum
The spiced rums renaissance us due to the increasingly popular category of flavoured rums. The spices are added before ageing, not during distillation, as with gin.
Spices such as cinnamon, nutmeg, and vanilla were originally added to mask flaws created by inadequate distillation processes and to temper the fresh spirit's heat.
Nowadays, their use allows drink makers to explore additional dimensions of heat and sweetness. The best spiced rums use unconventional spices such as black pepper, cacao nibs, and sloe berries.
4. Navy Rum
Until 1970, the Royal Navy issued a daily rum ration to its sailors. This ratio was made to 95.5 proof by the British system (54.5% ABV), known as Navy strength or Navy proof.
The purser, or pusser, issued the rum to the sailors; although no navy gives the ration anymore, Pusser's rums come close to what the Royal Navy provided in the 1960s.
It is often said that the purser tested the rum ration's strength with a gunpowder ignition test or hydrometer, but such tests were rare in practice.
5. Overproof Rum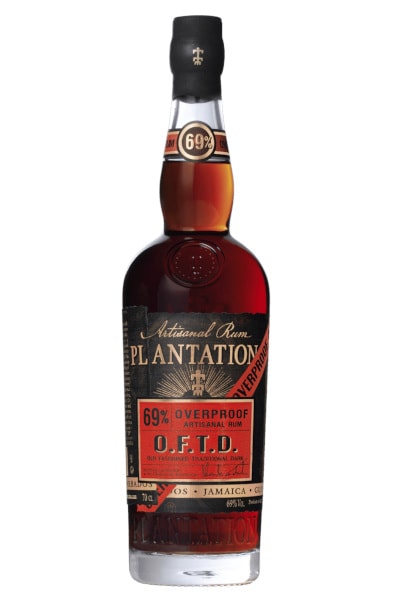 Overproof rum has a high ABV; traditionally, it is anything above 57% ABV (114 proof in the modern American system).
Until 1980, the (thankfully now-obsolete) British system of proof defined 57.15% ABV as "proof," with anything below being "underproof," and anything over being "overproof," with the degree of variation from proof being specified as a percentage of proof.
The designation says nothing about what flavours to expect, but note that the high alcohol content makes it suitable for layered drinks or flambé.
6. Dark Rum
Dark rum is a deep brown, rich spirit. In some cases, this results from prolonged ageing in charred barrels, creating a complex drink that demands your attention; sip it like you would an Islay whisky or substitute it for whiskey in cocktails such as a Dark 'n Stormy or an Old-Fashioned.
However, most dark rums result from adding caramel, molasses, or both, creating an overly sweet drink. It's done to create the appearance of age but makes for a spirit unsuited to sipping.
7. Black Rum
Black rums are made from blackstrap molasses (the final stage of the sugar-making process) and are double-distilled, resulting in a spirit with a deep colour and a robust but relatively simple flavour.
However, many are exceptionally dark rums, gaining their colour from adding large quantities of molasses after distillation.
Black rums like Kraken Black Spiced Rum are not really for sipping and easily overwhelm cocktails; however, when combined with mixers such as ginger beer or lemonade, they come into their own.
8. Aged Rum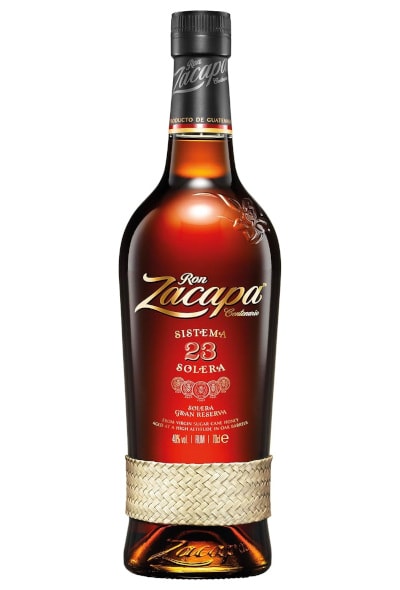 Aged rum, such as Ron Zacapa rum, has spent enough time in the cask, either new or previously used for bourbon or sherry, to acquire a great depth of flavour.
The ageing process also imparts a rich golden colour and depth of flavour, with hints of nuts, caramel, citrus, and vanilla.
Sometimes, one finds aged rum filtered through charcoal to strip out all colour, leaving a clear spirit that resembles white rum but with a far more decadent taste.
Check the label carefully: these are fantastic beverages but wholly unsuited for use in cocktails such as mojitos.
9. Rhum Agricole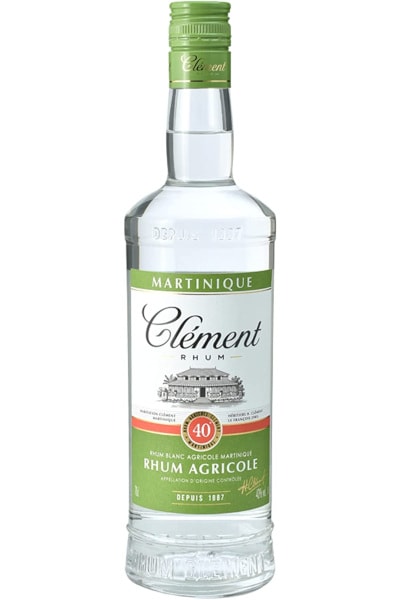 Rhum agricole is made in the French Caribbean from fresh sugarcane juice instead of molasses, resulting in a light, sweet spirit with grassy and funky notes that make it one of the most exciting types. It might make for an unconventional mojito, but never a boring one.
Rhum agricole made in Martinique that adheres to strict regulations by the French government is entitled to the name "AOC Martinique Rhum Agricole." A similar spirit made in Haiti is known as clairin.
10. Cachaça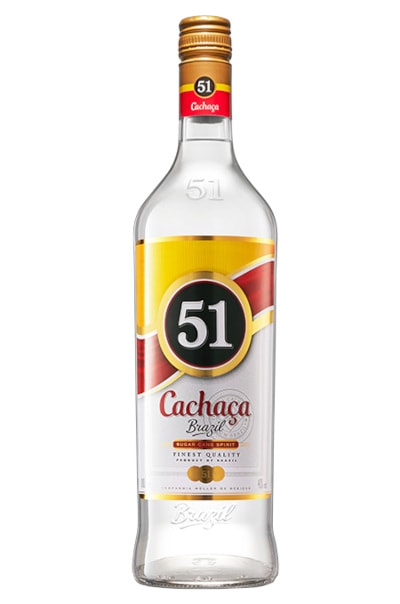 Like rhum agricole, cachaça is made exclusively from sugarcane juice. However, it must be made in Brazil; the Brazilian government is increasingly intolerant of marketing that positions cachaça as "Brazilian rum."
The locally-grown sugarcane is exceptionally sweet, and the cachaça is often aged for a few months to a few years in barrels made from Brazilian hardwoods. The result is a grassy, mellow spirit with barrel-aged nuances of flavour that are both tantalizingly familiar and subtly new.

Rum Cocktail Ideas
Here are 10 super simple rum cocktail ideas to ensure your rum gatherings are unforgettable.
| No. | Rum Type | Cocktail Name | Ingredients |
| --- | --- | --- | --- |
| 1 | White Rum | Mojito | White rum, lime juice, sugar, mint leaves, soda water |
| 2 | Gold Rum | Cuba Libre | Gold rum, cola, lime wedge |
| 3 | Spiced Rum | Spiced Daiquiri | Spiced rum, lime juice, simple syrup |
| 4 | Navy Rum | Navy Grog | Navy rum, grapefruit juice, lime juice, honey syrup, club soda |
| 5 | Overproof Rum | Zombie | Overproof rum, apricot brandy, lime juice, pineapple juice, grenadine |
| 6 | Dark Rum | Dark 'n' Stormy | Dark rum, ginger beer, lime wedge |
| 7 | Black Rum | Black Magic | Black rum, coffee liqueur, lemon juice, cola |
| 8 | Aged Rum | Rum Old Fashioned | Aged rum, simple syrup, bitters, ice |
| 9 | Rhum Agricole | Ti' Punch | Rhum Agricole, lime wedge, cane syrup |
| 10 | Cachaça | Caipirinha | Quality Cachaça, lime, sugar |
Conclusion
Each type varies further based on sugarcane terroir, the distillation process, and how the rum is aged. Anyone is sure to find several rums that appeal to their particular palate.
As some types of rum are best reserved for specific rum cocktails, including Long Island Iced Tea, and others are more suited to simple mixers, a well-stocked liquor cabinet will have multiple rum options.
References

Further Reading
Below are some additional articles from The Drinks Geek blog. We write articles on several fascinating areas of drinks, including different brands, drink types, cocktail recipes and more.