While sipping whiskey neat is a pure and unadulterated pleasure, there's a world of mixers capable of transforming your whiskey-drinking experience to new levels of wow.
From classic two-ingredient cocktails to innovative concoctions, I've selected the best things to mix with whiskey that complement its robust character and nuanced flavour profile.

What To Mix With Whiskey
From the simplicity of water to the depths of Angostura bitters, here are 12 of the best things to mix with whiskey you need to try.
1. Water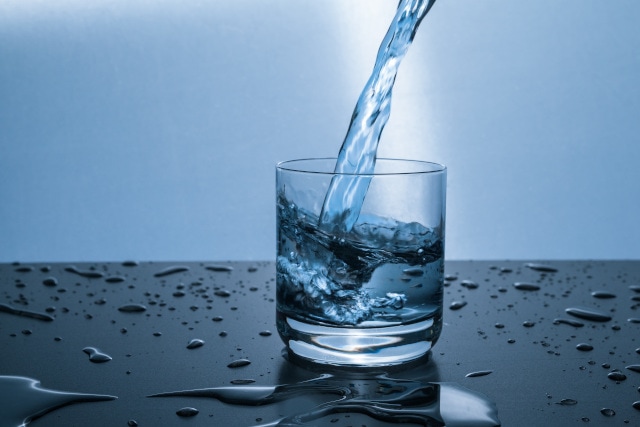 Yes, let's start with the simplest of them all. A drop or two of water can open up the aromas and flavours of a whiskey, especially if it's a cask strength.
As I mentioned in my article on how to taste whiskey, it's well known that a splash of water reveals hidden notes previously masked by the alcohol's strength.
2. Ginger Ale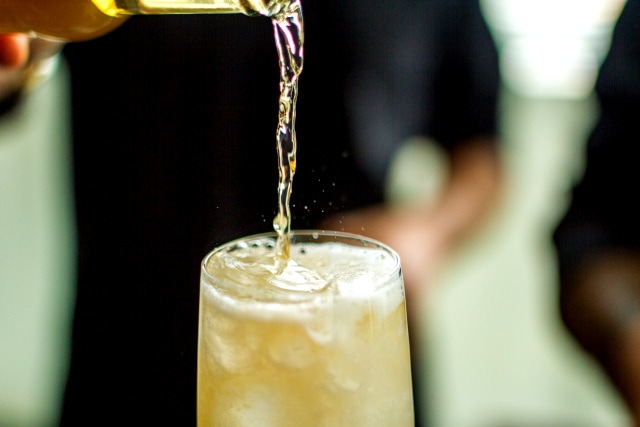 There's something about the spicy kick of ginger ale that complements the warmth of whiskey. It's a match made in heaven if you ask me.
The effervescence of ginger ales carbonated bubbles, combined with the ginger's zing, adds a refreshing spicy twist to your whiskey.
3. Cola
It's the classic two-ingredient and for a good reason. The sweetness of cola can balance out the strong, smoky notes of certain whiskeys. I'd recommend this with a bourbon or a young Scotch.
4. Coffee
Now, this might raise a few eyebrows, but hear me out. A shot of whiskey in your evening coffee can be a delightful treat.
The roasted notes of the coffee beans play well with the caramel and vanilla undertones of a decent-aged peated whiskey.
5. Lemonade
For those summer days when you fancy something light and refreshing, a whiskey lemonade is your answer. The tartness of the lemonade brightens the whiskey's depth; try it with a Glenfiddich single malt.
6. Apple Cider
Come autumn, I find myself reaching for apple cider to mix with my whiskey. The natural sweetness and tartness of the cider enhance the fruity notes of whiskey.
7. Iced Tea
A whiskey iced tea is a revelation. The tannins in the tea, combined with the whiskey, create a harmonious blend that's both robust and refreshing. Not to be confused with a Long Island Iced Tea.
8. Coconut Water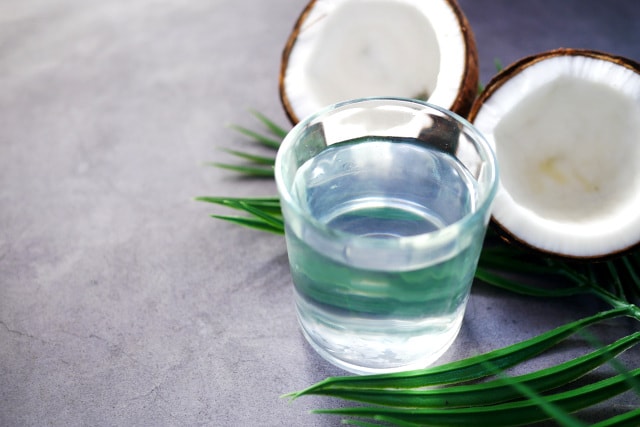 For those who like to tread off the beaten path, coconut water is an intriguing choice. It adds a tropical twist, making the drink smooth and slightly sweet.
9. Pineapple Juice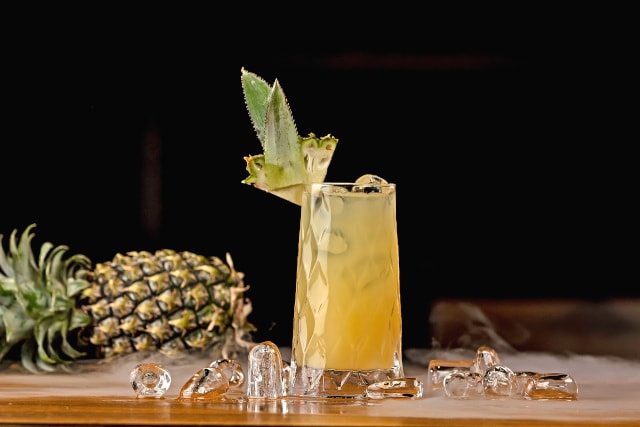 Keeping with the tropical theme (think pina colada), whiskey and pineapple juice are an unexpected pairing, blending the spirit's smoky depth with the sweetness of pineapple.
More than the sum of their parts, they create a harmonious cocktail where the fruit's tangy notes highlight the whiskey's complexity.
10. Club Soda
For those days when I want something light and bubbly without overwhelming the whiskey's character, club soda is my recommendation.
It's a lighter way to enjoy the nuances of whiskey without any distractions from the mixer itself.
11. Maple Syrup
A dash of maple syrup can transform your whiskey into a dessert-like treat. It's especially delightful with rye whiskey, where the spiciness and the sweetness dance together in harmony.
12. Angostura Bitters
Taking a key ingredient out of the classic Old Fashioned recipe, a few drops of Angostura bitters (original or orange) can elevate your whiskey to new heights.
You can even go one further and try cocoa bitters, where the rich cocoa notes intertwine with the whiskey's warmth, creating a multi-layered experience.

Whiskey Cocktail Video Guide
Join Steve The Bartender, as he takes you through 5 incredibly popular whiskey cocktails from the Old Fashioned to the Irish Coffee.
10 Bonus Whiskey Cocktail Ideas
Looking for more than just a mixer? Here are 10 of the most popular whiskey cocktails for you to try.
| No. | Cocktail | Ingredients |
| --- | --- | --- |
| 1 | Old Fashioned | Whiskey, sugar, bitters, water, orange twist |
| 2 | Manhattan | Whiskey, sweet vermouth, dry vermouth, Angostura bitters, cherry |
| 3 | Whisky Sour | Whiskey, lemon juice, simple syrup, egg white |
| 4 | Hot Toddy | Whiskey, hot water, honey, lemon |
| 5 | Sazerac | Rye whiskey, absinthe, Peychaud's bitters, sugar cube, lemon twist |
| 6 | Rusty Nail | Scotch whisky, Drambuie |
| 7 | Mint Julep | Bourbon, simple syrup, mint leaves, crushed ice |
| 8 | Whiskey Highball | Whiskey, soda water, ice |
| 9 | Whiskey Smash | Bourbon, lemon juice, simple syrup, mint leaves, ice |
| 10 | Penicillin | Islay scotch, honey syrup, lemon juice, ginger, ice |

Conclusion
In conclusion, while whiskey in its pure form is a joy to behold, there's no harm in experimenting with mixers. Each one brings out a different facet of the whiskey, making the journey all the more enjoyable.
So, the next time you pour yourself a glass and are wondering what to mix with whiskey, maybe try one of these mixers. You might discover a new favourite way to enjoy your beloved whiskey.
Also read: 7 Deliciously Smooth Whisky Liqueurs
References

Further Reading
Below are some additional articles from The Drinks Geek blog. We write articles on several fascinating areas of drinks, including different brands, drink types, cocktail recipes and more.