When it comes to an enjoyable and refreshing summer-time tipple, Limoncello is quite simply 'Italy-in-a-bottle'. The best Limoncello can be used as an aperitif, post-meal digestive, an addition to ice cream, or spice up a cocktail; it's an extremely versatile lemon liqueur.
This sunny yellow liqueur can be made at home as well, although it does need a lot of patience and time if you wish to make it yourself. Thankfully the following top 10 best Limoncello brands have done all the hard work for you.

Top 10 Best Limoncello Brands
Packed with vibrant lemons and sweetened to perfection, here are the top 10 best Limoncello brands to discover.
1. Tosolini Limoncello

General Info
Distiller – Bepi Tosolini
Alcohol by Volume (ABV) – 28%
Country – Italy
Review
Tosolini Limoncello is made from fresh Amalfi lemons in a grape-based spirit. The flavour is perfectly balanced with vibrant, zesty citrus and delicious sweetness.
Bepi Tosolini is best known for its stunning Italian Grappa, yet has created one of the most popular and top-rated Limoncello available.
Tosolini Limoncello can be your perfect partner on a lazy Sunday afternoon or can be a post-dinner drink. You can either serve it chilled or along with tonic water post a meal or a side drink with a meal.
2. Bottega Limoncino Limoncello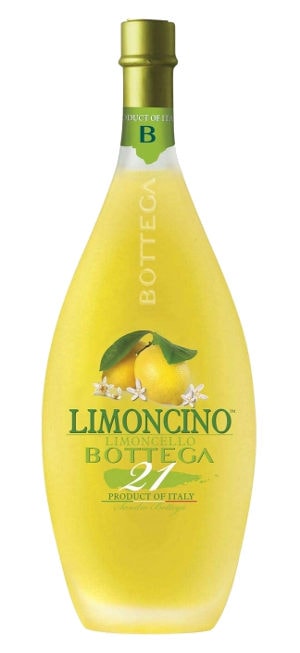 General Info
Distiller – Bottega
Alcohol by Volume (ABV) – 30%
Country – Italy
Review
This is an authentic Italian drink directly from Italian manufacturer; Bottega. The lemons used in its manufacture are sourced from all over Italy and its less sweet than others on the list.
The taste would remind you of fresh, natural lemons, and the flavour is pure and refreshing lemon, unlike some other similar drinks having an artificial and processed taste.
If you love zesty citrus, then you may want to check out my article on 7 Citrus Vodkas with a Refreshing Twist.
3. Pallini Limoncello Italian Lemon Liqueur

General Info
Distiller – Pallini
Alcohol by Volume (ABV) – 26%
Country – Italy
Review
Pallini is claimed to be the real Limoncello by many Limoncello lovers. It is made from the finest lemons taken from across Italian farms, this liqueur has its own fan base.
The intense lemony taste and the perfect balance of sugars make it the ideal drink for all your occasions. Its refreshing and soothing taste transports you to a different world altogether. So, have a sip and enjoy the feeling of it all.
Thirsty for more lemons? then take a look at my 10 Lemon Gins Bursting With Citrus article.
4. Luxardo Limoncello Liqueur

General Info
Distiller – Luxardo
Alcohol by Volume (ABV) – 27%
Country – Italy
Review
The brand dates back to the 19th century and was founded in a port city of Croatia known as Zara. This company has stood the test of time and is now a leading name among bartenders worldwide.
Luxardo is known for its vibrant sambuca and now produces this splendid Italian Limoncello that promises a refreshing and out-of-the-world taste.
The rich lemony taste and the intense flavour make it a fantastic experience for your taste buds. Serve it chilled or serve it at room temperature with tonic water, you will be in for a pleasantly surprising taste each time.
5. Russo Limoncello Liqueur

General Info
Distiller – Russo Limoncello
Alcohol by Volume (ABV) – 30%
Country – Italy
Review
This intense citrus flavour Limoncello will leave you refreshing and asking for more. The deep lemony flavour with a tangy tinge to the drink makes it a preference for those who dislike their limoncello too sweet.
This tongue-tickler lemon delight tastes best when kept in the freezer and will not freeze at -18°C. The way the flavours unfold themselves in your mouth one after the as it warms is well worth savouring.
6. Limoncello di Capri

General Info
Distiller – Molinari
Alcohol by Volume (ABV) – 30%
Country – Italy
Review
If you like a sweetened limoncello with a perfectly balanced taste of subtle citrus and sweetness, then Limoncello di Capri shall be the drink for you.
The aroma of fresh lemons makes it a truly refreshing drink. I was lucky enough to experience this beverage on the Italian island of Capri! If you have never been, you must visit.
Made from locally sourced lemons with no added sugars or preservatives, this is one of the best natural Limoncello's for the money. The drink feels like real lemon with a sweet tinge to the entire beverage.
Have an eclectic lemony experience with Limoncello di Capri and feel refreshed like never before. Works incredibly well in a Limoncello Spritz.
7. Limoncello Santa Marta Italian Liqueur

General Info
Distiller – Santa Marta
Alcohol by Volume (ABV) – 25%
Country – Italy
Review
This is ranked as the 7th best Limoncello as per Forbes magazine. Made from hand-harvested Amalfi lemons, this liqueur is a top-rated and hugely popular drink.
This is a genuinely Italian drink, and the refreshing taste will bring back memories of being in Italy during the summer.
The intense flavour of fresh lemons refreshes you from the very first sip. And you will never be able to stop at just one sip or a glass. It leaves you asking for more.
For best results, store it inside a fridge and enjoy the robust flavours as they come alive in your mouth; enjoy in a Limoncello Spritz.
8. GUISEPPE ALBERTI Limoncello Di Sorrento Liqueur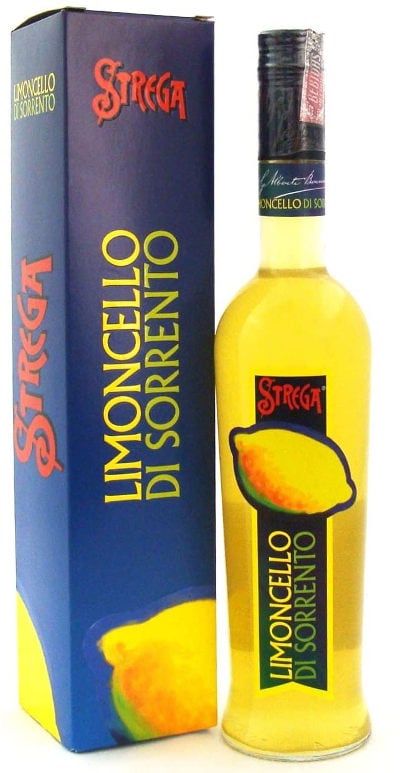 General Info
Distiller – Guiseppe Alberti
Alcohol by Volume (ABV) – 28%
Country – Italy
This is a sharper Limoncello that is a truly remarkable experience for your taste buds. Made from the best lemons handpicked from Sorrento, this drink is a favourite amongst true Limoncello fans.
The Sweet tinge to the strong lemony flavour makes it a perfectly balanced drink both to be served chilled neat or to boost an Old Tom gin & tonic.
The packaging is incredible and gift-worthy. So, relish this drink on a relaxing day or gift it to on occasion – this drink would fit all purposes.
9. Volare Limoncello
General Info
Distiller – Rossi D'Asiago
Alcohol by Volume (ABV) – 27%
Country – Italy
This drink is another refreshing wonder that made it to our list of the top 10 best Limoncello brands. Made of the best lemons sourced from the Amalfi coast, this promises the best flavours and tastes that set the bar and the expectations high for Italian Limoncello.
A beautiful infusion of lemon peel and an alcoholic base, this is a big favourite among its users. Drink it as it is or add it as an ingredient to any other drink or cocktail; you will never miss an opportunity to relish its excellent taste and robust flavour.
10. Limoncello Villa Massa Of Sorrento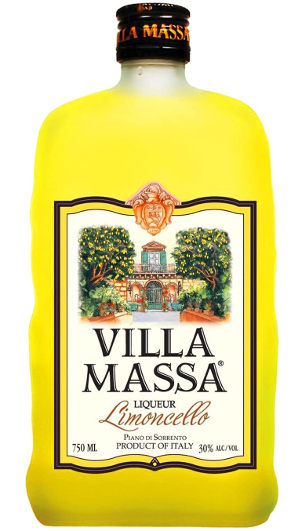 General Info
Distiller – Villa Massa
Alcohol by Volume (ABV) – 30%
Country – Italy
Straight from the farms of Sorrento, this Limoncello is made from the zest of the highest quality and fresh handpicked lemons of Sorrento. Makes for an excellent post-meal drink and is best served when chilled.
This would also taste great if served at room temperature and you can enjoy it with tonic water or pair with a glass of champagne.
The traditional production methods and the high-quality ingredients ensure that Villa Massa brings only the best and superior quality Limoncello to you.

Andrew's Top Pick
Limoncello di Capri
I have chosen Limoncello di Capri as the best Limoncello because the lemons are so zesty and vibrant, plus it has just the right amount of sweetness to ensure no bitter aftertaste.
Enjoy sipping Limoncello di Capri neat in a small/shot glass or as the foundation for a Limoncello Spritz cocktail.
Limoncello Video Tour
Check out Eitan Bernath's video as he explores the Limoncello di Capri distillery in Italy.

Conclusion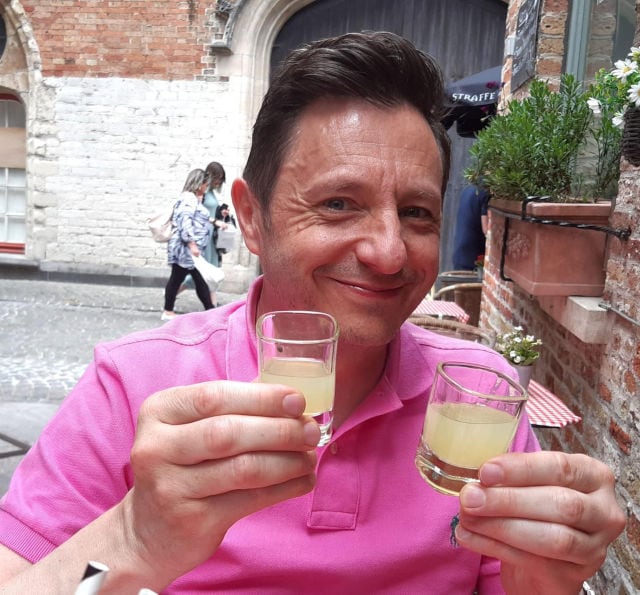 The best Limoncello is packed with zesty Italian lemons and sweetness, becoming a favourite of beverage lovers across Italy, and beyond. This traditional lemon liqueur can be enjoyed as a pre-dinner aperitif, a post-dinner digestive, the base for many cocktails, plus drizzled on desserts.
Of late, the popularity of Limoncello has crossed and has made its way beyond the Italian borders and into the life and culture of many European countries, the Asian subcontinent, plus North America and Canada.
When you need a refreshing drink with minimum alcohol levels, the goodness of natural lemons, and extraordinary taste, there can be nothing better than a Limoncello. Use my carefully curated Limoncello review to pick your bottle today.

Limoncello Q&A
What Is Limoncello?
Limoncello is a drink that is made from the zest of lemons, water, sugar and an alcohol base such as grape juice or vodka. It is a popular Italian drink that is made from lemons that come from south Italian regions such as Capri, Sorrento and Amalfi Coast.
Limoncello has managed to sneak past the Italian border to become popular worldwide. It is, in fact, a popular drink that you will find in all contemporary bars and with bartenders enhancing your cocktails if a burst of sweet lemony/citrus is required.
How Is Limoncello Made?
Limoncello is traditionally made with lemons that are harvested by hand so that they do not touch the ground. The production takes place during the months from February to October. It is prepared from a zest of fresh lemons, along with the right proportions of added sugar and water over a spirit base of alcohol.
Vodka and grape juice is usually the base used to prepare Limoncello. The alcohol is kept at around 25 percent along with a strong lemon flavour. Some versions are sweeter while others are tangy made as per customer preferences.
What Does Limoncello Taste Like?
Limoncello usually has a balance of sharp, zesty lemons and a sugary lemon-flavoured taste, not bitter nor sour. Nowadays, secondary flavours like vanilla may be added. Under colder temperatures, it will release one character after the other as it warms into your mouth.
How Do Italians Drink Limoncello?
Italians usually drink Limoncello chilled as a sweet aperitif or a post-meal digestive. It can even be a tasty addition to ice cream and, of course, used in cocktails such as a Limoncello Spritz.
References

Further Reading
Below are some additional articles from The Drinks Geek blog. We write articles on several fascinating areas of drinks, including different brands, drink types, cocktail recipes and more.